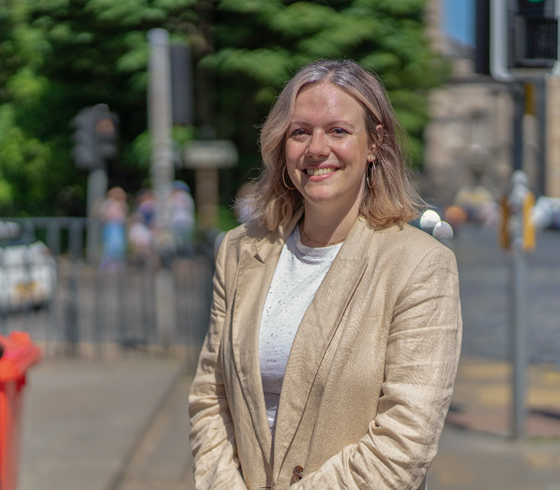 Lettings Assistant
Direct Dial - 0131 364 4512
"This is such a great team to work with, I know I can count on everyone to be there for me and that just makes my day!"
 June is the latest addition to our team. She joined us as a lettings assistant in 2023 and felt at home straight away. What matters to her the most is working in a friendly, supportive environment, and having a versatile job. And she loves that she gets both at Hadden and Rankin!
 With over 10 years of customer service experience in both hospitality and business, June's main priority is to support the tenants, landlords and contractors and offer them the best experience. She deals with a little bit of everything, from admin to finance and field work. Her favourite thing about her job is to travel across the city on her bike to get to her viewings and meet new tenants.
 When she's not working, June is always looking for a new adventure to share with her friends. She loves hiking and camping in the Scottish moorlands, going to the movies and hosting diner. But she says that the best way for her to recharge is on the sofa with a book, her two cats and a glass of local craft beer!